As one of the most prestigious luxury watch brands in the world, we felt it was time that Bezel Brothers gave the beloved Patek Philippe it's own blog. Patek Philippe manufacture mechanically brilliant timepieces and sell the most expensive watches on the market. Even outside the watch world, Patek Philippe are well known as a highly-esteemed luxury watch brand. But what is it about the brand that make it so desirable and so worthy of such extortionate prices? What has inspired the recent rise in the number of celebrities and the world's richest owning and wearing these watches? Well luckily, you are in the right place to find out!
First, a little background on the brand. Patek Philippe have been around for over 180 years. The brand was founded 1839 and they are one of the few Swiss luxury watch manufacturers that remain to be family-owned to this day. Patek Philippe's long tradition and heritage of watch-making are one of the reasons that the brand holds such high regard amongst watch enthusiasts. The brand is renowned for exquisite engineering and craftmanship. Although Patek Philippe watches are some of the most complicated pieces on the market, they continue to have a classic feel, making them incredibly fashionable and beautiful to wear. Today, Patek Philippe represents the 'crème de la crème' of luxury watches, not just because of their technical brilliance but equally because of their prices.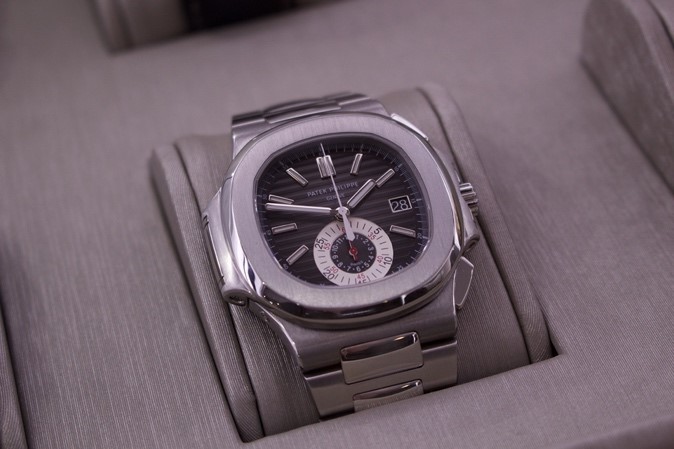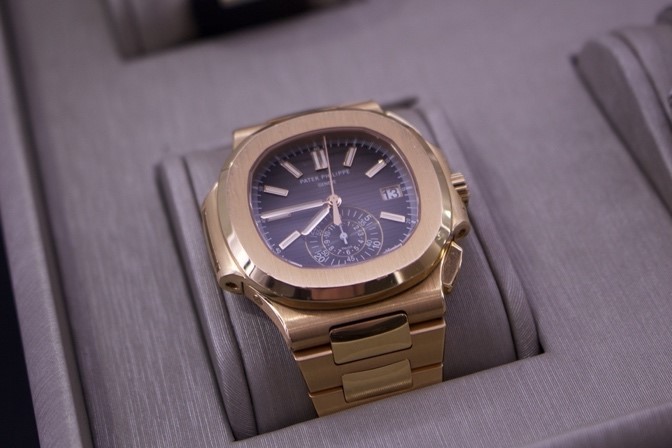 Patek Philippe produces just over 60,000 watches a year, which includes about 170 different watch models. Each model stands out in it's own right and is intricately made. We at Bezel Brothers agree that the most iconic models in the Patek Philippe collection are from the Nautilus, the Aquanaut and the Calatrava ranges. The Nautilus was brought out in the 1970's as Patek Philippe's addition to the sports watch market. It is simple yet incredibly stylish and remains in high demand to this day. Models come in a variety of metals and with various complications or embellishments.
A couple of decades later, Patek released the Aquanaut model in 1997, as a more affordable alternative to the Nautilus. It certainly has a more sporty look with a "tropical" strap made from new materials that is resistant to wear, salt-water and UV radiation. The rounded octagon case shape along with the bold numbers on the dial give the Aquanaut a very striking appearance. Thirdly, the Calatrava is a classic dress watch and although the model has been around since the late 1920s, it is infinitely elegant and sophisticated. It's round case and leather strap ensure it is the ideal watch for wear from day to night and from generation to generation.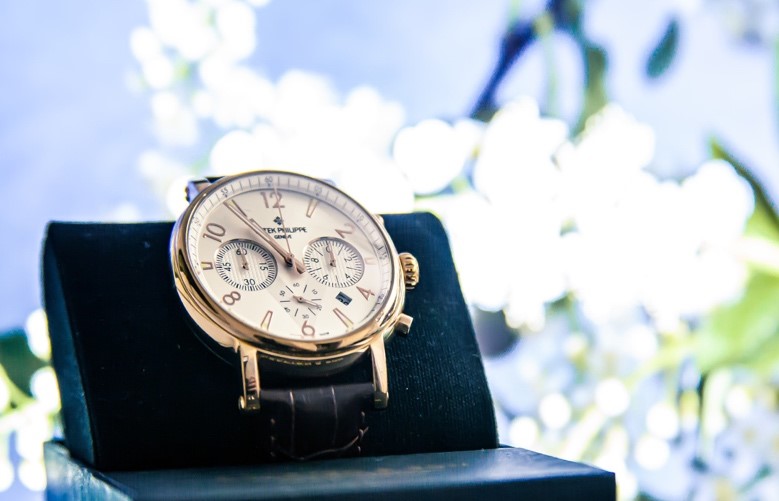 But what about the cost? If we haven't mentioned already, Patek Philippe watches come with a pretty hefty price-tag. First off, the demand for watches by Patek Philippe far exceeds their supply and this pushes the prices up. You're looking at anywhere from €11,000 to €1.8million and up for a brand new model. New models are hard to come by and you will either need to be placed on waiting list or have a very special relationship with a dealer. This is why Patek Philippe watches are high in demand on the preowned market where you may be able to pick up a used model from about €6000. Like many luxury watch-houses, Patek Philippe regularly release a limited number of certain pieces or some unique commissions, which increases prices and of course, desirability for the brand. Recently, the iconic collaboration between Patek Philippe and Tiffany demonstrated how in-demand these rare pieces actually are with the only publicly sold model selling for $6.5million at auction. Of course, watch enthusiasts will argue that the cost of these watches completely reflects the excellent craftmanship with which the watches are made – they are almost exclusively made by hand, as opposed to a lot of machines on a watch by Rolex, for example. The expensive materials and precious metals used, are another reason for their high monetary value, not to mention the greatly detailed finish on the watches. The question is – are they worth the money?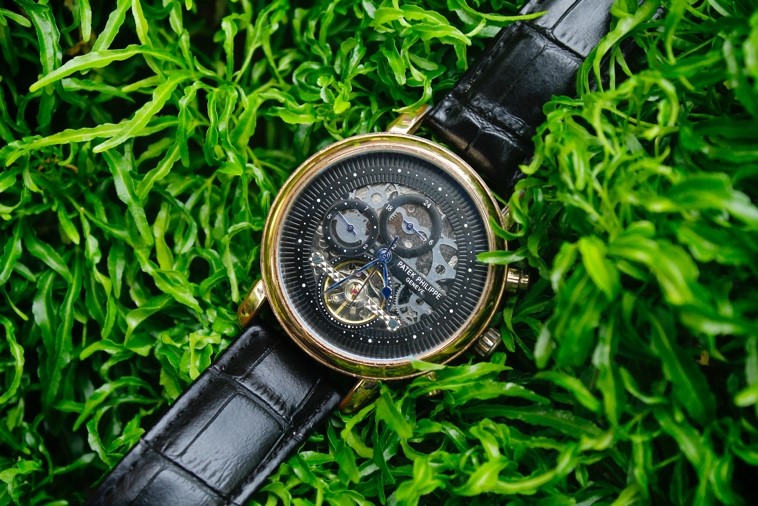 Countless celebrities seem to think they are. Patek Philippe is undoubtedly a must-have accessory for the world's most rich and famous. Fans of Patek Philippe watches scan across actors, football players, world-leaders and rap artists. So far, in 2022 alone, Leonardo DiCaprio, the Sultan of Brunei and DJ Khaled have all been spotted wearing watches by the famous Swiss brand. World-famous musicians Drake and Ed Sheeran, are known for having a whole collection of Patek Philippe watches. Even younger stars like Zendaya and Tom Holland have been seen wearing the classic Patek Philippe Nautilus. There is a range of choices that the celebrities are going for too. The Nautilus in rose gold got a lot of attention when worn by Conor McGregor and fans were beyond envious of Jay-Z when he was the first seen with the newest Patek and Tiffany collaboration. And we must mention Mark Wahlberg of course, who was recently photographed with one of the world's most complicated and expensive watches on the planet – the Patek Philippe Grand Complications Sky-Moon Tourbillon.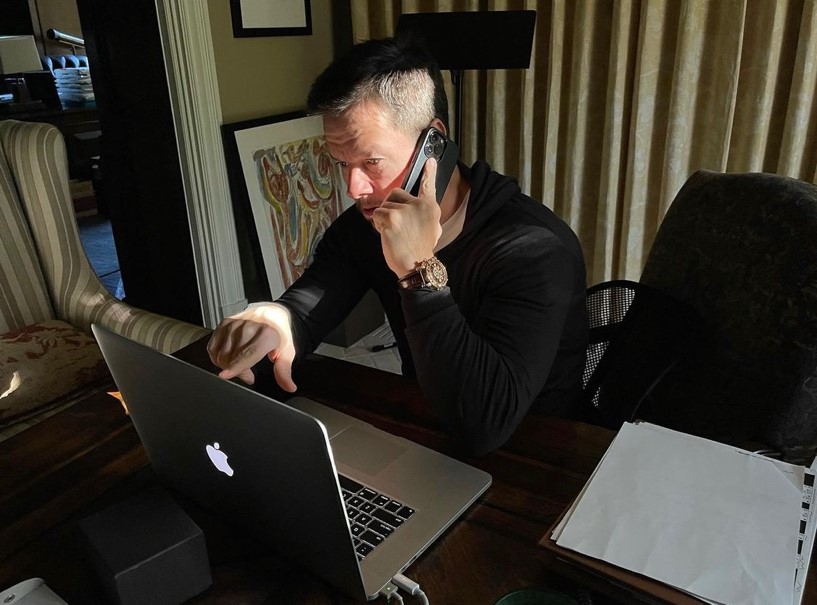 So, are Patek Philippe watches stunning and stylish or simply out of your league? Although certainly on the highest end of the luxury watch market, the watches are considered to be excellent investment pieces. Waiting lists for new watches are long but pieces are always appearing on the preowned market. If you have the funds to allow yourself the purchase of a Patek Philippe watch, we certainly recommend you go for it! Recent trends show that the value of watches by this Swiss watch giant are only on the up and up. Remember, if you have a Patek Philippe or any luxury watch brand that you want to sell or auction, Bezel Brothers is the world's newest online watch marketplace where your transactions can take place in a safe and secure environment. Register with us for free or browse through our online shop to see what we have on offer. Bezel Brothers – we value your time.